DANCE ON ENSEMBLE: Call for Applications
The DANCE ON ENSEMBLE is looking for dancers for its 2nd EDITION to continue its work in promoting the value of age in dance. We are seeking experienced professional dancers from the age of 40 and older who are currently engaged in the field of dance and interested in contemporary and historical work.
More Information about the Application here: Audition Call 
Applications are welcome up to September 25th 2018
Artistic Director for the DANCE ON 2.EDITION: Ty Boomershine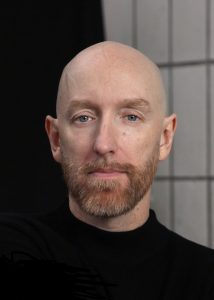 As a member of the ensemble since the beginning of the project, Ty Boomershine will be responsible for upcoming artistic direction of the DANCE ON ENSEMBLE  as from 2019. We are very pleased about this collaboration and look forward to the coming years.
The Budget Committee of the German Bundestag decides: 1.87 million Euro for DANCE ON 2nd EDITION
DANCE ON 1. EDITION book:
OUT OF NOW
DANCE ON FESTIVAL
28/02. – 04/03/2018 | HAU Hebbel am Ufer Berlin
With productions by Deborah Hay, William Forsythe, Rabih Mroué, Jan Martens, Lucinda Childs, Johannes Wieland, Jone San Martin, Jonathan Burrows/ Matteo Fargion, Ivo Dimchev, Kat Válastur, Martin Nachbar/Laura Böttinger, Clovec & the 420
The full Programme here: www.hebbel-am-ufer.de
The DANCE ON Festival is supported by the Capital Cultural Fund in cooperation with HAU Hebbel am Ufer.
Media Partner:
G R E E T I N G B Y
M I N I S T E R O F S T A T E
P R O F . M O N I K A
G R Ü T T E R S
"This new and unique initiative in Germany brings together well known international artists who will certainly be impressing their audiences not only with their dance art but also by questioning the idealisation of youth and the fear of old age. A society in the midst of demographic change can only benefit from this kind of creative approach to looking at its attitudes towards age."
> mehr
D A N C E O N
P A S S O N
D R E A M O N
DANCE ON, PASS ON, DREAM ON is a large-scale project developed by nine distinctive dance institutions from eight countries to address ageism in the dance sector and in society.
> more
Led by Berlin-based non-profit cultural agency Diehl+Ritter, the partners are Belgrade Dance Festival, CODARTS University of the Arts in The Hague, Belgian choreographer Jan Martens' company, the Austrian Festspielhaus St. Pölten, Holland Dance Festival, the Swedish dance company Jus de la Vie, Nomad Dance Academy Slovenia, and Sadler's Wells Theatre in London.
The partnership, with its organisational expertise and its Europe-wide network of performance venues, festivals, and educational institutions, will make a difference: Instead of continuing to ignore and sideline older dancers and older bodies in general, it will showcase and celebrate the richness of age and experience – on stage and in society.
The project encompasses three strands:
DANCE ON presents a model for a sustainable career in dance. A new company of dancers over 40 will develop, perform and tour an expanding repertoire of dance works by the most celebrated international choreographers, challenging assumptions of when dancers' careers would usually end.
PASS ON investigates ways of passing on knowledge in an ephemeral and experiential art form such as dance. Academic studies and research projects by sports scientists, dance scholars and social scientists combine with experiential and performative forms of knowledge transfer, where dancers and choreographers experiment with new digital forms of documentation.
DREAM ON invites older people to move and express themselves, asking questions about how we want to live when we get old. Local dance projects, participatory performances and intergenerational projects will give older people a voice, as well as fostering new encounters and shared experiences.
June 2016 – May 2019
Co-funded by the Creative Europe programme of the European Union as part of DANCE ON, PASS ON, DREAM ON
Project Coordinator:
DIEHL+RITTER gUG | www.diehl-ritter.de | Lisa Marie Bowler: l.bowler@diehl-ritter.de, T +49 (0) 30-8182823
M I S S I O N
S T A T E M E N T
DANCE ON, an initiative by DIEHL+RITTER, focuses on the artistic excellence of dancers aged 40+ whose experience, charisma and dramatic power – in fact their entire dance life – is present on stage. Working with internationally renowned choreographers and directors, the DANCE ON ENSEMBLE will be creating its own repertoire and changing the usual image of dance: a challenge for everyone, including the public. The project will also provide sociopolitical impulses. There are plans for participation formats for older people as well as a research programme dedicated to the largely undeveloped topic of "dance and age".
> more
Interview by Claudia Henne with Madeline Ritter (Artistic and Executive Director), Ricarda Herre (Project Coordination) and Christopher Roman (Artistic Director and Dancer of the DANCE ON ENSEMBLE)
> more
Berlin, 12. März 2015
von Claudia Henne
Question (CH): 'DANCE ON' sounds like a prompt. Do dancers aged 40+ need prompting?
Madeline Ritter: 'DANCE ON' doesn't have this implication for us. Rather, our central question is: how does dance benefit if dancers continue dancing? How does the audience benefit?
Christopher Roman: It's actually to continue your contemporary dialogue, intellectually and physically, and to actually show others that it doesn't have to end in the way that people think it needs to end. That this experience and this accumulation of things can be incredibly rich and vastly productive. It actually touches people emotionally, not by the mere fact that you're old and being put on stage, but by the fact that you are embodying an expression of being that people can relate to. The expression of what life is and sharing that expression to the point where people are touched and say 'that's how I feel' or 'I don't feel that way but I relate' – I think that is what DANCE ON can celebrate: continuing the idea of dance beyond the constructs of what society says it should be.
Is it more difficult to be older in ballet than in contemporary dance, because of the technique for example?
Ricarda Herre: I think there is a big difference because classical technique is really designed for young bodies. In state-funded theatres where ballet is danced, or where ballet technique is used, the age up to which you can dance is more clearly set than in contemporary dance. You are measured on the basis of the quality of your technique. In contemporary dance, however, expression also has a role to play, or you can use the body in a different way.
So have the people applying for DANCE ON been classically trained?
CR: I prefer to talk about 'experience' than 'trained' in the traditional sense, which sounds rather institutionalised. If you're going to be an expert at dance, I think it is important, at a certain age, to have embodied experiences of a variety of different dance forms. I don't think that everybody needs to have been classically trained, but there has to be a variety of different forms to call yourself an expert and to say that I am a mature, experienced artist who is able to represent the work of different choreographers. I think you have to have an adaptability and that means classicism, that means ideas of modernism and post-modernism, and it also means theatrical constructs, ideas of contemporary and pop culture, or hip hop. I want to know everything about my form, everything that's possible, and when there are gaps in my knowledge I want to be very concrete about trying to fill those gaps in my knowledge.
Are you looking for particularly expressive dancers?
CR: Absolutely. I think we want six different personalities in this group and people who can handle the idea of working with a variety of choreographers. The dancers will really have to be autonomous, self-motivating in what she or he can offer to the choreographic process.
MR: DANCE ON is really a dance heritage project too, as everyone brings their own heritage to it. We talk about a dancer's 'embodied knowledge', which is also experience passed on to the audience, so it's great the project covers a range of dance styles. As an observer, I can discover these works from very different angles. I can well image that an experienced audience will be able to look at individual dancers and say, 'I can see Lucinda Childs there,' or 'I recognise Forsythe there.'
CR: The dancers who have actually answered our call for applications are also interested in going beyond the constructs of what they have been used to. Putting yourself in front of other choreographers can be very exciting for people who may have only worked with one or two choreographers throughout their careers. To actually see really interesting choreographers and directors coming to make works is also an opportunity to continue growing as an artist.
To what extent is working with different choreographers a challenge for the dancers?
MR: That was always the idea: to bring together different approaches, styles, even different points of view, which is exactly why we need these experienced dancers. In the talks we had before the start of the project, we regularly heard opinions from experienced dancers like, 'Simply carrying on dancing and joining another repertoire company, I've been there, done that, it's not worth carrying on for that.' So what does make it worth it? There seems to be something in this project that makes it worth it, that answers the question why someone continues to dance.
So are there dancers who don't want to continue dancing?
RH: Yes. I'm one of those dancers who didn't want to dance any more, for example, because I wanted to do something different. Every dancer asks themself at some point, 'Do I want to continue dancing or not?' There are even dancers who decide to end to their careers, but these aren't the dancers applying for DANCE ON.
Have the choreographers been given guidelines in terms of content?
RH: We have not specified any topic. We decided to give the choreographers a 'wild card'. The result will be both full-evening and shorter pieces.
Will the choreographers get to know the ensemble in advance?
MR: Our experience since the start of the project has been that the idea is so appealing that the choreographers said yes before knowing who the dancers were. So they have a kind of 'blind date' with the ensemble.
CR: It's a process in which the character of what DANCE ON represents and the people representing it has brought some trust. Madeline has a very respected place in the dance community. And over the years I have tried to also develop a report, giving respect and hopefully receiving respect aswell within the dance community. In the artistic team, there is a lot of integrity, and in what the artists are walking into is a lot of respect and a high level of care and artistry.
Are the choreographers ready to deal with the topic?
MR: It varies. One choreographer I spoke to said, 'Dancers simply get older. That's normal for me. It's not an issue.'
CR: I think they want to work with these dancers because of their experience. For instance, one of our choreographers has done a lot of work with up-and-coming, newer dancers and the idea of working with mature dancers is incredibly interesting for her, perhaps because it would take her work in a different direction.
MR: The key moment for me was when I invited Mikhail Baryshnikov and Sylvie Guillem to Heilbronn – he was 54 at the time, she was 46. I was blown away by what the two of them did. They're naturally exceptional artists. Everyone enjoys creating a work for them. And that also links in with DANCE ON: to say that it can't be the case that choreographers only create works for these two superstars.
CR: But I also think the world of dance is opening up. The contemporary idea of dance is changing. Approaches are changing: older dancers can be on stage, and the trick of the piece is not how high the leg goes up or how many turns you do but an attitude towards dance and an ability to inhabit space choreographically. Many more people can be invited to represent dance or be part of the dance world.
DANCE ON has been granted substantial government funding. How many opponents did you have to win over?
MR: Convincing politicians is always a matter of having a strong idea. With DANCE ON, it was the CDU politician Rüdiger Kruse who got involved. He had already campaigned for state funding for the counterpart to DANCE ON, the National Youth Ballet. The fact that someone was openly taken by an idea made it clear to me there was a chance for our project. It was obviously a great achievement to win this support.
Well, we could say that the demographic change is a broadly discussed topic, nothing new – we know of villages where only elderly people live. DANCE ON just presents a different aspect of that subject. Would you be irritated by such comments?
MR: No, not at all. A key aspect of the project, which is very important to me personally, goes beyond dance itself: it is about the value of older people. Dance will stand out in the cultural-political sense, and in the sense of being an entertaining art form, but it is also a personal goal for me to show that, through an artistic project, dance can actually make a socially relevant statement.
Politicians have latched on to the idea. Dance experts too – they will be accompanying the project. How do they see it?
MR: Our focus isn't purely on dance theory, as our interest in the topic of 'dance and age' takes in humanities and natural science, medicine, neurosciences and sociology. Which area has already researched this topic? In conjunction with our project, we want to highlight and explore untapped aspects of research.
In Reinhild Hoffmann's Callas in Bremen, it was clear to see that the audience was made up of people who had seen the piece 25 or 30 years ago and wanted to see it again, which means that these spectators were reliving their own memories of the performance. Is that something that we can also expect from DANCE ON?
MR: I think there are two related aspects here: initially each choreographer and director attracts its own audience, but our project also represents its own theme in addition to that, and we're keen to discover who our audience is.
CR: I think one achievement that can come out of this is that age is no longer an issue. So it is important to reflect on it, discuss it, talk about it – and what better way to represent the topic than through dance itself? The people who mostly feature as 'legends of dance' are the choreographers. To some degree rightfully so, but I do believe that this core group of six dancers has the potential to be part of a legacy – part of how you can do it, in collaboration with these very distinctly different and brilliant choreographers. We are going to be a very significant part of that dialogue in contemporary dance.
How difficult or easy was it to find co-operation partners?
MR: We gathered letters of support, to win over politicians, and everyone was immediately on board – the artistic directors of the major ballet companies in Germany as well as international venues such as Sadler's Wells and many others. The response surprised me. It's partly because we're all a bit older and have a large network.
And then there's DANCE ON LOCAL. What can we expect from that?
CR: Part of being older and experienced also means you have been quite busy sharing your knowledge, which means we're all expert performers and artists but also experts in communicating our experience. Part of LOCAL is to be able to take this knowledge out into the community and deal with the idea of age together with older lay people. It's about showing what our art form can do for them in terms of intellectual and physical engagement and maybe happiness, as well as seeing what we can learn from them.
The first time I came across this topic was via NDT III. Did that company have a different focus?
MR: We see Jiří Kylián's NDT III as a reference project. I invited the ensemble to my first festival. It was the first time my father had seen dance and he was enormously impressed. I think NDT III's special quality is that it addressed people directly. Many people who saw NDT III remembered the experience for a long time afterwards. And that is our reference point: to give spectators a profound experience and long-term memories.
Do other countries have a different attitude towards 'dance and age'?
MR: There are countries that show great respect for age. The great, old Butoh stars come from Asia. Respect for age is part of their culture. I think the issue in Germany is similar in many European countries, especially in those that are leaders in contemporary dance and which have produced all the big names in the past 20 or 30 years.
One idea is for the project to become established in the long term. But maybe it won't turn out as expected. How open-ended is it?
MR: The end is open and that's a fact. My experience is that each project has its own dynamic, so we can't answer that question today. I believe, however, that DANCE ON has the potential to continue and that we will continue to find partners. The idea is so broad we couldn't possibly exhaust it in two years.
CR: I haven't even thought about that. But I feel that it's an important and necessary project that emphasises a certain aspect of art that is often neglected. To bring this to light will, I think, arouse a great deal of curiosity and be very successful.
G R E E T I N G B Y
R Ü D I G E R K R U S E
"The time has now come to recognise the extraordinary value of older professional dancers."
> more