P R O D U C T I O N S
ELEPHANT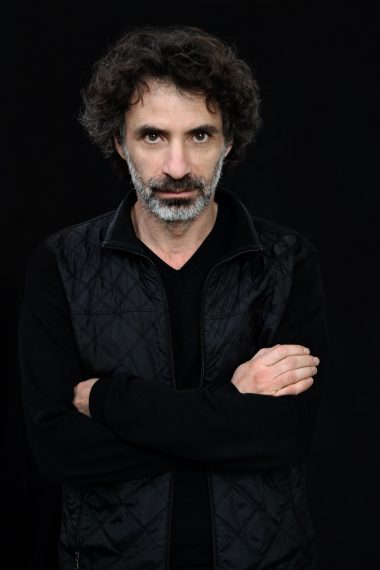 Rabih Mroué © Dorothea Tuch
© Jubal Battisti
Concept/Direction: RABIH MROUÈ

In artistic collaboration with the DANCE ON ENSEMBLE

Lighting Design: Patrick Lauckner, Tanja Rühl

Sound: Mattef Kuhlmey

Costume: Sophia Piepenbrock-Saitz

Cast: Ty Boomershine, Jone San Martin



Looking for one's own dead body or for the dead elephant.

Elephant takes place between crimes and fugitives, between wars and negotiations. The bodies move in a labyrinthine space, leaving traces of nothing and light.

Elephant is Mroué's second piece with the DANCE ON ENSEMBLE. The duet was created in collaboration with Ty Boomershine and Jone San Martin, building choreography from a collection of 316 pencil sketches of dead bodies that Mroué drew in a daily rhythm over the last 12 months. Composer Mattef Kuhlmey contributed a score written specifically for the piece.




Premiere:
28 February 2018, HAU Hebbel am Ufer (HAU2)
Production: DANCE ON/DIEHL+RITTER
Co-Production: HAU Hebbel am Ufer
Produced for the DANCE ON Festival with support from Hauptstadtkulturfonds.
DANCE ON is an initiative by DIEHL+RITTER gUG funded by the German Federal Government Commissioner for Culture and the Media, co-funded by the Creative Europe programme of the European Union as part of DANCE ON, PASS ON, DREAM ON