DANCE ON ENSEMBLE: Call for Applications
The DANCE ON ENSEMBLE is looking for dancers for its 2nd EDITION to continue its work in promoting the value of age in dance. We are seeking experienced professional dancers from the age of 40 and older who are currently engaged in the field of dance and interested in contemporary and historical work.
More Information about the Application here: Audition Call 
Applications are welcome up to September 25th 2018
Artistic Director for the DANCE ON 2.EDITION: Ty Boomershine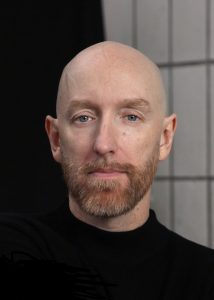 As a member of the ensemble since the beginning of the project, Ty Boomershine will be responsible for upcoming artistic direction of the DANCE ON ENSEMBLE  as from 2019. We are very pleased about this collaboration and look forward to the coming years.
THANK YOU to Christopher Roman and the DANCE ON ENSEMBLE of the 1st EDITION
With the end of the DANCE ON 1st EDITION and on the eve of its second big phase comes the time to thank the Artistic Director and dancers of the 1st EDITION. Christopher Roman joined our initiative in July 2014. His contribution was vital to the entire project, including its participatory and research strands. From November 2015 to April 2018 he was the Artistic Director of the DANCE ON ENSEMBLE and the DANCE ON Festival, while also dancing in the ensemble himself, alongside Brit Rodemund, Ty Boomershine, Jone San Martin, Frédéric Tavernini, Amancio Gonzalez and Ami Shulman. His and the dancers' exceptional dedication turned the project's pilot phase into an outstanding success story. For almost four years their radiance, experience, creative energy and incredible dance knowledge carried the DANCE ON mission out into the world. For the 2nd EDITION, the ensemble will be opened up to new members and artistic collaborations.
Claudia Henne, dedicated observer of the 1st EDITION from the very beginning, honours the dancers' achievement with a personal tribute:
…it has to be dance…
By Claudia Henne
[read here]
The Budget Committee of the German Bundestag decides: 1.87 million Euro for DANCE ON 2nd EDITION
DANCE ON 1. EDITION book:
OUT OF NOW
DANCE ON FESTIVAL
28/02. – 04/03/2018 | HAU Hebbel am Ufer Berlin
With productions by Deborah Hay, William Forsythe, Rabih Mroué, Jan Martens, Lucinda Childs, Johannes Wieland, Jone San Martin, Jonathan Burrows/ Matteo Fargion, Ivo Dimchev, Kat Válastur, Martin Nachbar/Laura Böttinger, Clovec & the 420
The full Programme here: www.hebbel-am-ufer.de
The DANCE ON Festival is supported by the Capital Cultural Fund in cooperation with HAU Hebbel am Ufer.
Media Partner: